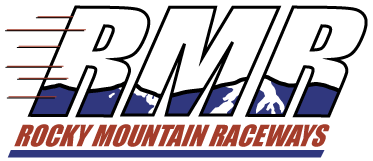 6555 West 2100 South, 
West Valley City, Utah | 
(801) 252-9557 | 
www.rmrracing.com 
Located in West Valley City, Utah, Rocky Mountain Raceways is a proud member of the Young Automotive Group. Consisting of an NHRA Drag Strip, Asphalt Oval and Motocross Track, Rocky Mountain Raceways offers unique, family-friendly entertainment. 
In 1995, the Young Automotive Group purchased Bonneville and completely remodeled the facility. In 1997, the race track opened as Rocky Mountain Raceways. In addition to three tracks, Rocky Mountain Raceways includes a convention center, concessions area, VIP Tower and several hospitality areas. 
Rocky Mountain Raceways hosts events from mid-April to October. Visit
www.rmrracing.com
for a schedule of events.