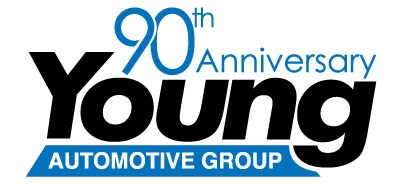 The Young Automotive group started as Olsen Chevrolet Oldsmobile in 1924 in Morgan Utah and expanded into the Layton, Utah area in the early 50's.  
The Young Automotive Group is now a fifth-generation family business, representing 25 dealerships in northern Utah and southern Idaho..
While the Young Automotive Group grows, the focus continues to be on providing value and service to our community, customers and employees.
1924 - Olsen Oldsmobile (Morgan, Utah)
1950 - Olsen Chevrolet (Layton, Utah)
1987 - Olsen Chevrolet becomes Young Chevrolet
1988 - Young Buick GMC (Layton, Utah)
1994 - Avis Car Sales (Ogden, Utah)
1995 - Bonanza Motors (Burley, Idaho)
1995 - Rocky Mountain Raceways (West Valley City, Utah)
1997 - Young Kia (Kaysville, Utah)
2011 - Young Subaru (Ogden, Utah)
2013 - Young Ford (Morgan, Utah)
2013 - Young Dodge (Morgan, Utah)
2013 - Young Toyota and Young Honda (Logan, Utah)
2015 - Young Mazda (Kaysville, Utah)
2018 - Young Hyundai (Ogden, Utah)
2019 - Young Powersports Ogden and Young Powersports Layton (Ogden, Utah and Layton, Utah)
2021 - Young Powersports Centerville and Young Powersports Bountiful (Centerville, Utah and Bountiful, Utah)