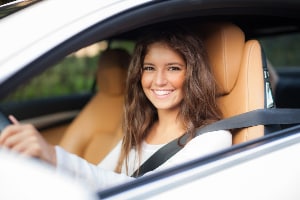 If you know you want a used car, you may start your search online or in classified ads. Many vehicle owners list their cars for private sale and work with buyers directly. While these advertisements can help you narrow down your search, don't forget to look at the pre-owned selection at dealerships in your area.
Often, buying a used car from a dealership comes with fewer risks and unanswered questions than going through a private seller. Below, we discuss seven benefits of working with a dealership.
1. Certified Vehicle Availability
There is no way to know the history of a used car just from looking at the vehicle. All sellers, both private and professional, work hard to make the vehicle look as clean and inviting as possible. So how do you know if the car has been in an accident, needed major repairs, or been used as a fleet vehicle?
When you work with a private seller, you'll need to arrange an inspection with a third party. When you shop with a dealership, some of the cars you view will be certified pre-owned vehicles, which have better warranty protection than other used cars.
2. Better Vehicle Quality
Dealerships acquire used cars from numerous sources, but each car that a dealership purchases is an investment in their business. Reputable dealerships conduct thorough inspections and often make repairs before they even put the vehicle on the lot.
Additionally, private sellers can only offer the vehicle they have on hand. A dealership will likely have multiple options in the car type you're looking for, which gives you access to better quality vehicles overall.
3. Financing Options
Whether it's new or pre-owned, a car is a large investment. When you work with a private seller you may have to make a payment agreement contract directly with him or her, or you may need to get a loan from your bank.
When you work with a dealership, you can compare multiple financing options. Many dealerships offer inhouse financing as well as access to loan quotes from local and national banks.
4. Possibility of a Trade-In
Unless you're buying your first car or replacing a totaled vehicle, you have to figure out what to do with your current vehicle once you have a new one. While you can always sell or scrap your car, you may also want to consider trading it in at a dealership.
Through a trade-in program, you get credit to use toward your car purchase.
5. Service Plan
Perhaps the largest concern people have when buying a used car instead of a new vehicle is how much maintenance the pre-owned car may need. When you work with a private seller, he or she cannot offer any guarantees on future maintenance.
Many dealerships, on the other hand, have a complimentary service plan as well as paid service plan options. These plans may cover oil changes, tire rotation, and other engine maintenance. Some service plans can even give you access to minor repairs that keep your car beautiful and functional, such as upholstery fixes.
6. Simplified Paperwork
Purchasing a vehicle and transferring the title to your name requires a lot of paperwork, all of which must be filed appropriately, whether in the seller's records or with the DMV. While you can figure out car buying paperwork on your own, a dealership simplifies the process.
The sales representative that you work with will walk you through the legal agreements and take care of filing the paperwork once it's complete. This expertise can speed up the paperwork process, which makes working with a dealership a better option for buyers who need access to their new vehicle as soon as possible.
7. Small Repairs Taken Care of Before You Buy
When you view a pre-owned vehicle at a dealership, take note of any defects. The sales representative may also point out any flaws in the car's bodywork, interior, and so on. Look closely for any dents or scuff marks in the paint.
In many cases, the dealership repairs these small issues before selling the car to you. In a private sale, the vehicle comes as-is and may have both cosmetic and serious flaws that the seller does not readily point out.
Put cars from dealerships at the top of your list to ensure that you enjoy the advantages listed above during the buying process and for the entire time that you own your new vehicle.
Start your vehicle search with the Young Automotive Group's pre-owned inventory. We carry a variety of makes and models, so you're sure to find a car that suits your needs.
Even more importantly, we pride ourselves on straightforward and informative consultations with our prospective buyers. When you work with our team, you get the dedicated help of a car buying consultant rather than a sales pitch.