---
PRESS RELEASE: Young Automotive Group Named Business of the Year by Davis Chamber of Commerce
Layton, UT - The Davis Chamber of Commerce recognized Young Automotive Group as 2014's Business of the Year in an award ceremony at the Davis Conference Center last week.
"Receiving this award is a great honor coming from the business community that acknowledges our great employees and how they serve our customers and our community," expressed Spencer Young Sr., Owner and CEO of Young Automotive Group - and the former president of the Davis Chamber of Commerce, of which he was a member for fifteen years.
This is the second time Young Automotive Group has made recent headlines; they received Utah Business magazine's Best Companies to Work For in 2014 award just last month.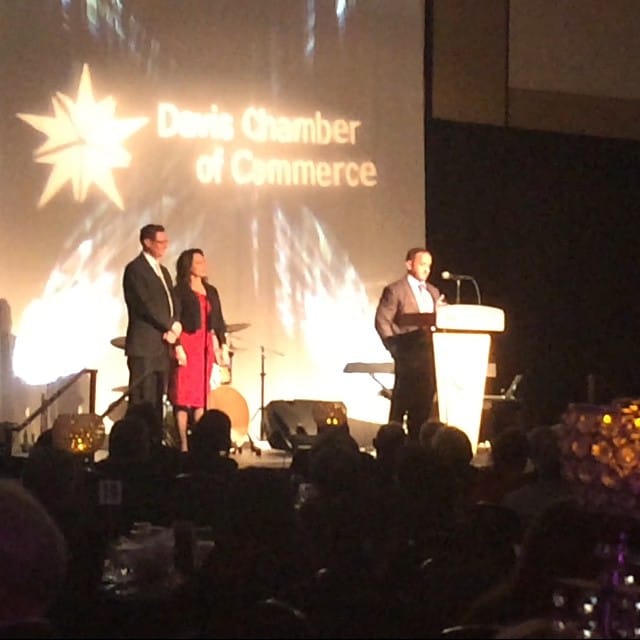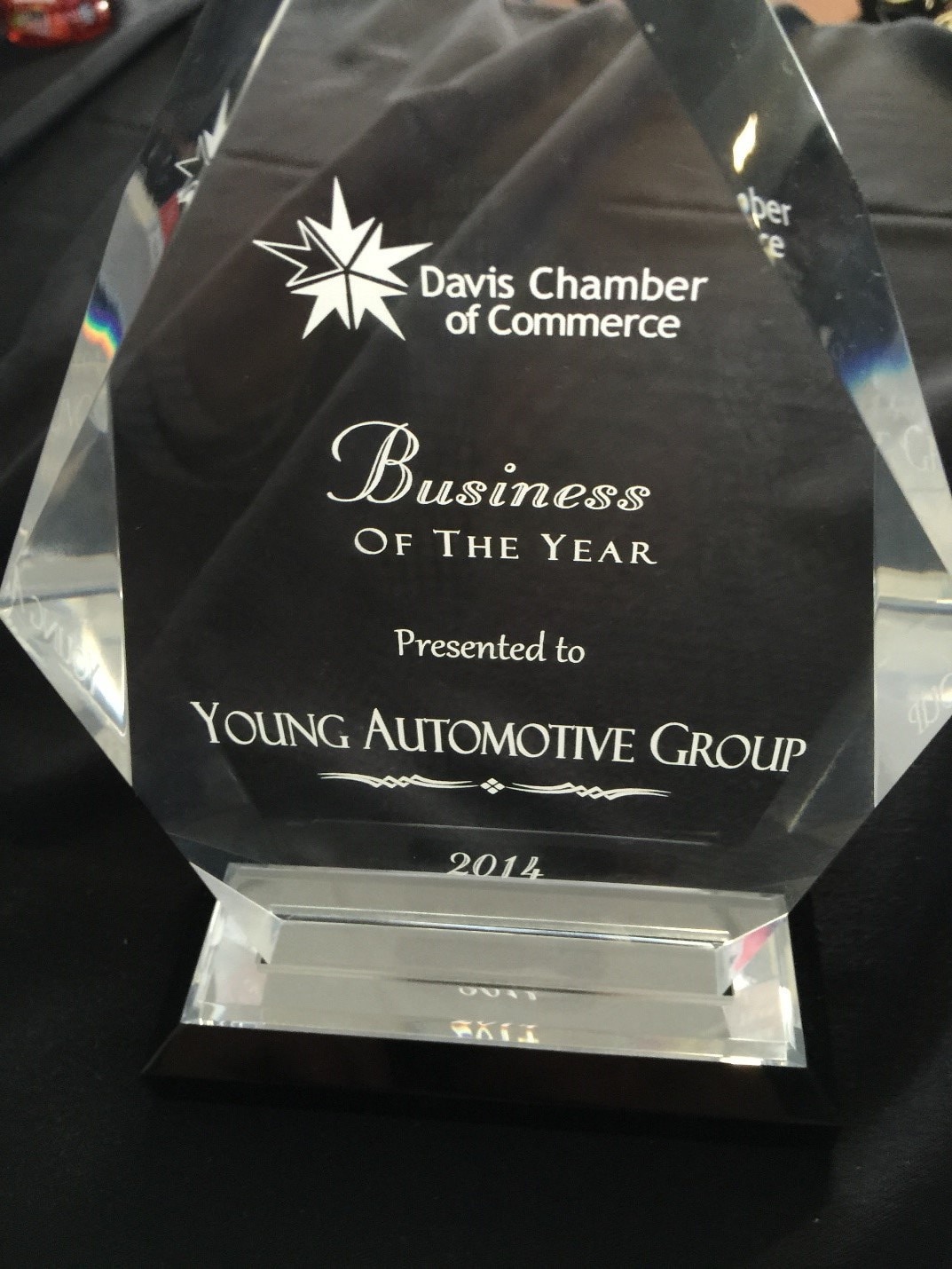 (Top) Spencer Young Jr., President of Young Automotive Group, receiving the Business of the Year award from the Davis Chamber of Commerce
(Bottom) Business of the Year Award presented to Young Automotive Group by the Davis Chamber of Commerce
ABOUT YOUNG AUTOMOTIVE GROUP
Young Automotive Group is a fifth-generation family-owned business that is celebrating its 90th anniversary in 2015. The company is comprised of nine automotive dealerships in northern Utah and southern Idaho; two branches of Young Trailers in West Valley City and Layton, Utah; Young Wholesale Parts in Layton, Utah; Xtreme Xccessories & Young Wraps in Utah; Young Collision in Layton, Utah; and Rocky Mountain Raceways in West Valley City, Utah.
Automotive dealerships include: Young Chevrolet (Layton, UT); Young Buick GMC (Layton, UT); Young Kia (Kaysville, UT); Avis Car Sales (Ogden, UT); Young Subaru (Ogden, UT); Young Ford (Morgan, UT); Young Dodge (Morgan, UT); Young AutoMall (Honda, Toyota, Scion - Logan, UT); Young Toyota (Logan, UT); and Bonanza Motors (Chrysler, Jeep, Dodge, Buick, GMC - Burley, ID)